How to Integrate Bulk SMS into vTiger CRM 6 Plugin?
Download Bulk SMS Philippines vTiger CRM 6 Plugin

Bulk SMS Notifier Module
The number of users for mobile devices has been increasing rapidly over the years. Bulk SMS is leveraging on this phenomenon by adding a vTiger plugin to our plugin series. If your company is planning to advertise multiple products and services, our vTiger plugin will be able to help you. Not only sending SMS to your customers but also everyone in your contact list including suppliers, agents and so on. It is essential to keep in touch with them and build a strong relationship.
The SMS Notifier module in vTiger CRM allows you to communicate with your contacts easier and quicker. You can also send personalised SMS to all of your customers to show that you care about them, indirectly increasing your sales.
Download Bulk SMS vTiger CRM 6 Plugin
Unzip iSMS-vtigercrm.zip file
Login to your vTiger FTP
Go to "/modules/SMSNotifier/ext/providers"
Copy iSMS.php file and paste it at path /modules/SMSNotifier/ext/providers
SMS Server Configuration
To send SMS you need SMS service provider details; This can be filled by administrator from Settings page.
Few simple steps to configure SMS Server in vtiger CRM 6.
1: Go to Settings Icon (top right corner) > CRM Settings > Module Manager.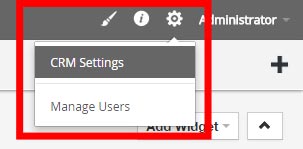 2: Mouseover SMSNotifier and click on the Settings button on the right. Select Server Configuration.
3: Click on 'New Configuration' button and insert SMS provider information.


4: Insert your iSMS Account info
| | |
| --- | --- |
| Provider | iSMS |
| Active | Select Yes |
| User Name | Your isms username |
| Password | Your isms password |
| type | 1 or 2 (1=normal, 2=unicode) |
| sendid | your mobile number |
---
Sending SMS
Sending Individual SMS
1: Login to Vtiger CRM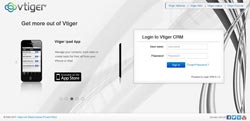 2: Click on the Contacts tab
3: Choose specific Contact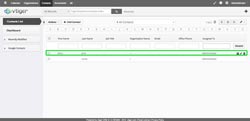 4: Select 'More' tab and click on 'Send SMS' on the drop down menu
5: Choose one of the phone fields to send your individual SMS
6: Compose your SMS Message and click 'Send' once you're done
Sending Bulk SMS
1: Login to Vtiger CRM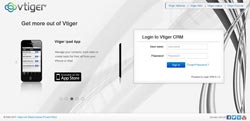 2: Select the Contacts tab
3: To send SMS in bulk, go to the list view of Leads, Contacts, or Organizations, Select the desired number of records by checking the tick boxes on the left
4: Go to 'Action' Tab and click on 'Send SMS' on the drop down menu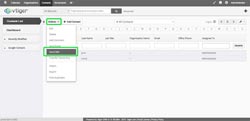 5: Select one of the phone fields to send your SMS to the selected contacts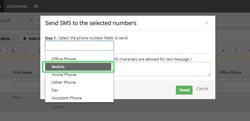 6: Insert your SMS Message and click 'Send' once you're done