Don't miss out on the
LOWEST RATES YET!
Enjoy rates as low as
PHP 0.3 per SMS

Great Price Guaranteed
Send your Bulk SMS online within Philippines as low as
PHP 0.3 per SMS. We offer global coverage in more than 200 countries.
SMS Marketing
It is a powerful marketing tool that used by most marketer to deliver large volumes of SMS messages to multiple mobile phone terminal at once. SMS is instant, cost-efficient and reliable.
Worldwide Coverage
iSMS Philippines SMS Gateway covers all operators in Philippines as well as operators in more than 200 countries worldwide. We provides a great way to communicate with your international based clients.

Shared Virtual Number Hosting
The virtual number will serve as a shared phone number of your SMS application. Create unlimited keywords and sub keywords on this shared virtual number. Our bulk SMS gateway will forward all received SMS to your opted route.
International SIM Card Hosting
International SIM Card Hosting is your perfect option reach your internationally located customers. Send us any SIM card of your choice to iSMS Philippines and we will use it as a dedicated phone number for your SMS application.
iSMS Android App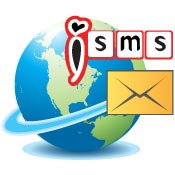 Upload your contacts to the app and broadcast your sms to thousands with a single tap. It supports Unicode, Ascii and more!
Bulk SMS API
Automate your bulk SMS messaging & integrate it into your web, application or software.
Why iSMS Philippines?
Scroll