iSMS Philippines
SMS marketing is a way to communicate instantly with your customers via text messages. It is commonly adopted by businesses because of its fast delivery, cost effective and high read rate.
iSMS Philippines is offering worldwide SMS MT services for peer-to-peer SMS, streaming content (such as factory news alerts, stock updates) and bulk SMS communications based on high quality and reliable connectivity. It covers more than 700 mobile operators worldwide providing you a reliable and flexible options that will definitely meet your both technical and commercial expectation.
Mulitiple Access
iSMS Philippines provides you to send and receive SMS via the Internet through:
iSMS Philippines website. No setup and installation needed.
Mobile Devices (Tablets and Smartphones)
iSMS Philippines' SMS API allows easy integration into your company system and application. Works best for developers and your business.
SMS Credits
Covers ALL mobile networks within Philippines.
Instant delivery of messages & delivery status report provided
No set up or hidden charges
Online SMS tool, bulk sms software and HTTP API are available.
Credits valids for one (1) year.
(Extend your validity period by calling us or drop us an email at sales@mobiweb.com.my)
Features
Easy to use
Personalized SMS
Birthday Reminder
Unlimited Sub Users Account
SMS Credit Balance Reminder
Long SMS Support (Up to 760 Characters)
Re-send Function
Unicode Support
Real Time Report
Delivery Report
User Define SMS Template
Personal or Group Address Book
If you have set up a company in Malaysia click on the following sites respectively for local rates: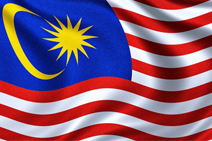 Malaysia