iSMS Philippines do provide custom SMS Integration Service to our users. We help to integrate iSMS features to your existing software and applications by using SMS API (Application Programming Interface) allowing you to get connected platform quickly and easily.
With this integration, your application will have the ability to include text messaging functionality. It can be connected through HTTP.
We guarantee you quality and secure bulk SMS gateway. Sending bulk SMS is no longer time consuming once the text messaging functions has been incorporated to the software application you are currently using. Don't worry, we do not charge extra iSMS credit, so you just pay according to the number of SMS you sent.
SMS Integration Service charges are on a case-by-case basis. Please do not hesitate to contact us for a quotation.
How can Bulk SMS Integration help your business?
Improve Productivity
Communicate with your customers,employees and business partners efficiently
Trouble-free SMS integration and convenient messaging
Real Time information and instant SMS alert
Convenient Integration Service
No Account Setup Fee
Fast and Reliable
Cheap and Affordable SMS Credit Rates
High Security
Custom Integration Programming Service

Expert Developers
We have expert developers to help you integrate iSMS services into your current application(s)
Multiple Languages
Experienced with PHP, .NET, Java, Android, iOS, c#, VB, C++, etc

Experienced
Experienced with a lot of
e-commerce shopping cart throughout our years of services
Original Plugin Installation
Plugin installation by our expert developers

Custom Work Service
Custom-made functions to suit your needs
Benefiting You
We help you to not only save your time but your money too!
Flexible CMS Platform
Installation service with any CMS platform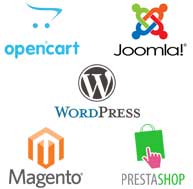 SMS API Features:
Security
Vast Messaging Infrastructure
Real-Time Message Status Reporting
Constant Monitoring of Service
SMS Messages Delivery Scheduling
SMS API Supports:
HTTP/s API
Code Samples and help libraries
Full API Documentation
Technical Support