Creating Sub Account for Sharing/Multiple User
Running several marketing campaigns within a company by different functional department? What about having one principal account controlling the allocating credits for all supplementary account?
iSMS Philippines credits can be shared among team members. You can also set a daily and monthly limit to all sub accounts. No more multiple sign up or reload to send separate marketing messages run by different departments in your company.
One main account gives you access to all iSMS Philippines sub account, allows smooth collaboration between employees in your company. A best way to monitor marketing effectiveness of every single campaign conducted.
Step 1: Login to iSMS Philippines. Select Profile > Edit Sub Account.
Alternatively, select Multi Users on the member console page.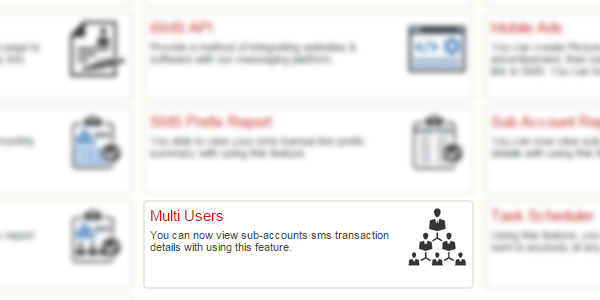 Step 2: Create new sub account by filling up empty boxes. Click Add to add new.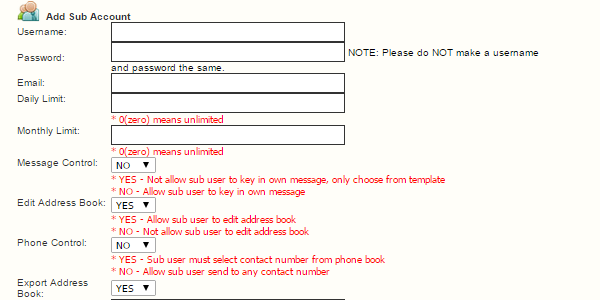 Step 3: Change, Manage or Delete sub account setting is on the right of the table.
Sub account is logged on.