iSMS provides API for developers to develop their own solutions or to enhance their current applications. We have developed the API to be easy to use and understandable. However, if you need custom development service with iSMS developer team, you can ask for our custom development service.
We provide all sorts of customized services for all major platforms. We can add new features, build a new SMS plugin and a lot more. Tell us your requirements and which platform you are using. We will handle the rest for you. Contact us for more information about this custom service!
Custom iSMS SMS System Integration Programming Service

Expert Developers
We have expert developers to help you integrate iSMS services into your current application(s)
Multiple Languages
Experienced with PHP, .NET, Java, Android, iOS, c#, VB, C++, etc

Experienced
Experienced with a lot of
e-commerce shopping cart throughout our years of services
Original Plugin Installation
Plugin installation by our expert developers

Custom Work Service
Custom-made functions to suit your needs
Benefiting You
We help you to not only save your time but your money too!
Flexible CMS Platform
Installation service with any CMS platform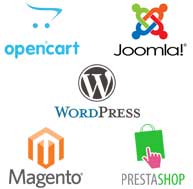 How Do We Charge?
Project Based
Contact us if you need further assistance.
Mr Wong: +6017-511 8885
Mr Ang: +6012-492 7082
Malaysia Toll Free: 1800 87 7061