URL Shortener Tool
Using Bulk SMS Philippines, you can insert long URL into your SMS campaign! Bulk SMS Philippines URL Shortener converts your long URL into a URL comprising about 20 characters. Although the link is converted, SMS receivers will still be able to visit the actual web address. Shortened URL will save space and allow you to insert more useful information into the SMS.
Login to Bulk SMS Philippines Member Portal and try out. If your are not yet a member, register today. It's free!
Member Login
Member Registration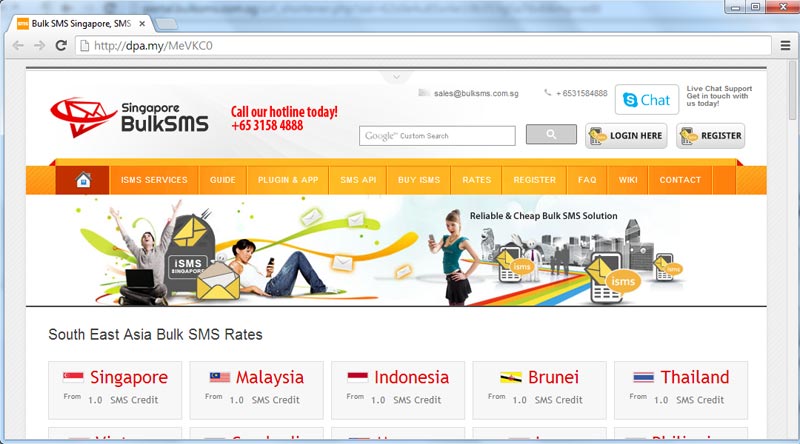 Steps on using URL Shortener Tool in Bulk SMS Portal
Login to your bulk SMS account.
Mouseover "Others" at main navigation menu.
Click "URL Shortener".
Select "YES" at "Active" option box.
Copy and paste your long URL at the long URL text field.
Click "Add".
You can now insert your short URL into your SMS before blasting out.